Wesleyan Media Project Co-Directors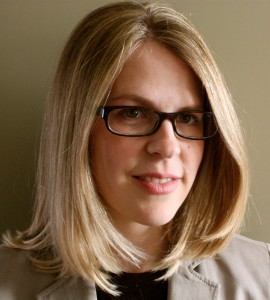 Erika Franklin Fowler (Assistant Professor, Wesleyan University)
Erika Franklin Fowler (Ph.D., University of Wisconsin – Madison) is assistant professor of government at Wesleyan University where she directs the Wesleyan Media Project. Fowler specializes in political communication – local media and campaign advertising in particular – and her work on local coverage of politics and policy has been published in political science, communication, law/policy, and medical journals. She has secured roughly a half million dollars in grants supporting both the Wesleyan Media Project's efforts and her other research.

Michael Franz (Associate Professor, Bowdoin College)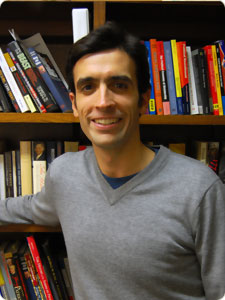 Michael Franz is associate professor of government and legal studies at Bowdoin College in Brunswick, ME. His research interests include campaign finance, political advertising, and interest groups. He is author or co-author of four books, including The Persuasive Power of Campaign Advertising (Temple, 2011) and Choices and Changes: Interest Groups in the Electoral Process (Temple, 2008). He has published articles in such journals as, the Journal of Politics, American Journal of Political Science, American Politics Research, and Political Communication. Since 2010, he has been co-director of the Wesleyan Media Project, which tracks and codes political ads in federal elections.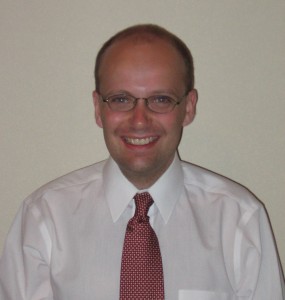 Travis Ridout (Associate Professor, Washington State University)
Travis Ridout is the Thomas S. Foley Distinguished Professor of Government and Public Policy and Associate Professor in the school of Politics, Philosophy and Public Affairs at Washington State University where he teaches courses in American Politics, Elections, Media and Politics, Research Methods and Statistics. He is also co-director of the Wesleyan Media Project, which has tracked all political ads aired in the United States during the 2010 and 2012 election seasons.  His broad areas of research interest include political communication, voting, elections and campaigns, political participation, presidential nominations and survey methodology.
Conference Participants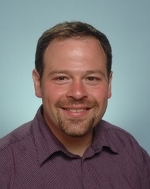 Adam Berinsky (Associate Professor, MIT)
Adam Berinsky is an Associate Professor of Political Science at MIT. He studies the political behavior of ordinary citizens. While he is primarily concerned with questions of representation and the communication of public sentiment to political elites, he has also studied public opinion and foreign policy, the continuing power of group-based stereotypes, the effect of voting reforms, and the power of the media.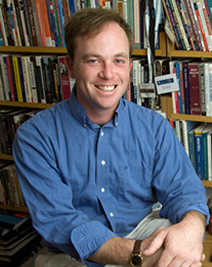 Robert Boatright (Associate Professor, Clark University)
Robert G. Boatright is an Associate Professor of Political Science Clark University.  He is the author of Interest Groups and Campaign Finance Reform in the United States and Canada (University of Michigan Press, 2011) and Expressive Politics:  Issues Strategies of Congressional Challengers (Ohio State University Press, 2004), and the editor of Campaign Finance:  The Problems and Consequences of Reform (Open Society Institute, 2011).  He has written several articles and book chapters on campaign finance, congressional elections, and interest groups.  His newest book, entitled Getting Primaried:  The Changing Politics of Congressional Primary Challenges, will be published by the University of Michigan Press in early 2013.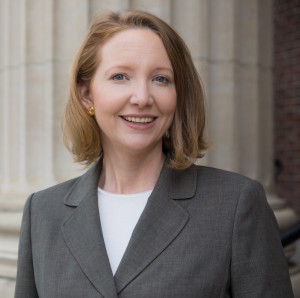 Deborah Jordan Brooks (Associate Professor, Dartmouth College)
Deborah Jordan Brooks is an Associate Professor of Government at Dartmouth College.  She received her Ph.D. with Distinction from Yale University, where her dissertation received the Carl Albert Award the best doctoral dissertation in legislative studies.  Prior to teaching at Dartmouth, she was a senior research director at The Gallup Organization, where she designed and analyzed both domestic and international polls.  Her research examines the influence of negative advertising on US elections, public opinion about U.S. foreign policy, public opinion about the US legal system, and whether gender stereotypes cause people to hold female candidates to different and more challenging standards of behavior on the campaign trail.  She is the author of He Runs, She Runs: Gender Stereotypes, Double Standards, and Political Campaigns (Princeton University Press, forthcoming) and has published articles in The American Journal of Political Science, The Journal of Politics, Public Opinion Quarterly, American Politics Research, and Gender and Politics
Anthony Corrado (Professor, Colby College)
Anthony Corrado is Professor of Government at Colby College in Waterville, Maine, where he teaches courses on American politics and political theory. Widely regarded as one of the nation's leading experts on political finance, Dr. Corrado is a Nonresident Senior Fellow of the Brookings Institution and serves as Chair of the Board of Trustees of the Campaign Finance Institute. He has also served as a special advisor to the American Bar Association Committee on Election Law and as a member of the American Bar Association Advisory Commission on Election Law. He has also been appointed to a number of advisory boards.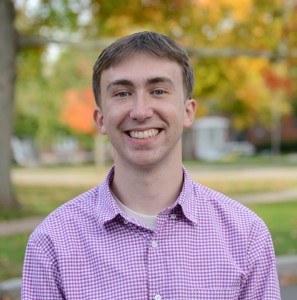 Logan Dancey (Assistant Professor, Wesleyan University)
Logan Dancey (Ph.D. University of Minnesota, 2010) is an Assistant Professor in the Department of Government at Wesleyan University, where he teaches courses in American Politics. His research and teaching interests include the U.S. Congress, campaigns and elections, and public opinion. His work has appeared in such journals as the American Journal of Political Science, Political Research Quarterly, and Political Behavior. Prior to joining the Government Department in 2012, Dancey was a postdoctoral associate in the Department of Political Science at the University of Pittsburgh.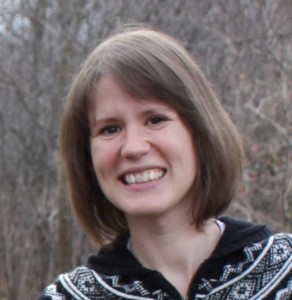 Melanie Freeze (Visiting Professor, Wesleyan University)
Melanie Freeze received her Ph.D (2012) in political science at Duke University. She is currently working as a visiting Assistant Professor at Wesleyan University. She studies political psychology, campaigns and elections, and party identity. Her dissertation examines how party identity strength and threatening inter-party competition polarize citizens' candidate evaluations and shape individual-level emotions.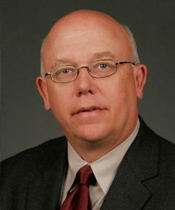 John Geer (Professor, Vanderbilt University)
John G. Geer is currently Distinguished Professor and Chair of Political Science. Geer earned his PhD from Princeton University (1986), securing his BA from Franklin and Marshall College (1980). Geer has published 5 books and over 20 articles on presidential politics and elections, and recently served as Editor of The Journal of Politics (2005-2009). His most recent book is In Defense of Negativity: Attacks Ads in Presidential Campaigns published by the University of Chicago Press, which won the Goldsmith Book prize from Harvard University (2008). He has provided extensive commentary in the news media on politics, including live nation wide interviews for FOX, CNN, NBC, CBS, MSNBC, ABC, and NPR. Geer has also written op-ed pieces for Politico, The Washington Post, LA Times, USA Today, and Chicago Tribune. His lecturing has earned him a number of awards at Vanderbilt, including the "Squirrel Award," the 2004 Birkby Prize, the 2005 Jeffrey Nordhaus Award, and the 2009 Ellen Greg Ingalls Award for teaching excellence. Geer is currently working on a series of projects that looks at the news media's coverage of attack advertising and how negativity may help voters make better choices.

Richard Lau (Professor, Rutgers University)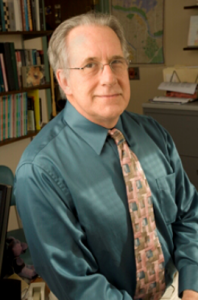 Richard R. Lau is Professor of Political Science at Rutgers University in New Brunswick, New Jersey. He received his M.A. and Ph.D. in Social Psychology from the University of California, Los Angeles and his B.A. in Psychology from Stanford University. He taught at Carnegie Mellon University before coming to Rutgers in 1990.
His chief research interests include political cognition and political decision-making; media effects in political campaigns; the effects of metaphors in public opinion and political persuasion; institutional means for improving democratic representation; the role of self-interest in political attitudes and behavior; and health policy. His research has been supported by the National Science Foundation, the National Institute of Health, and the Ford Foundation.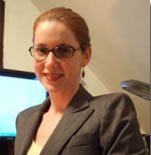 Keena Lipsitz (Associate Professor, Queens College, CUNY)
Keena Lipsitz (Ph.D., University of California, Berkeley) is associate professor of political science at Queens College. Her main field is American political behavior, and she has broader interests in democratic theory, public opinion, and media effects. She has authored or co-authored two scholarly books and several articles on how political campaigns affect voters.

Charlie Mahtesian (National Politics Editor, Politico)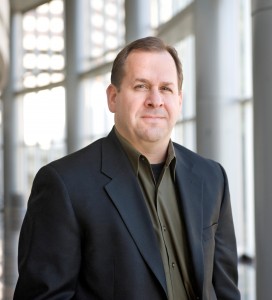 Charles Mahtesian is Politico's national politics editor. He came to Politico after five years as the editor of National Journal's Almanac of American Politics, the biennial book often referred to as "the bible of American politics." Prior to joining the Almanac, he spent eight years as a national correspondent for Governing magazine, where he covered state legislatures, governors and urban politics.
He began his career reporting on elections and congressional redistricting for Congressional Quarterly, where he was also a contributing writer to the books "Politics in America" and "Congressional Districts in the 1990s." He earned his bachelor's degree in politics from Catholic University in Washington, D.C., and his J.D. from American University.

Dan Merkle (Director of Elections, ABC News)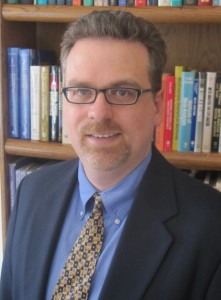 Dan Merkle is Director of Elections at ABC News where he's responsible for election data and projections and serves as ABC's representative on the National Election Pool Steering Committee. He is also in charge of vetting polls and social science studies from outside sources for ABC News.
Dan is the author of over 40 conference papers, journal articles and book chapters on survey methodology and public opinion, including such topics as survey nonresponse, deliberative polling, exit poll methodology, pre-election polling, the impact of incentives, phone line weighting, respondent selection methods, the impact of polls on the public, and how poll consumers evaluate poll results. He received his MA and Ph.D. in communication research from Northwestern University.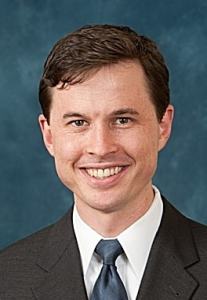 Brendan Nyhan (Assistant Professor, Dartmouth College)
Brendan Nyhan is currently an Assistant Professor of Government at Dartmouth College. His research focuses on political scandal, misperceptions about politics and health care, and applications of social network analysis and applied statistical methods to contemporary politics. Before coming to Dartmouth, Nyhan served as a RWJ Scholar in Health Policy Research at the University of Michigan. In 2004, Nyhan co-authored the New York Times bestseller All The President's Spin. He is an avid blogger and currently serves as New Hampshire campaign correspondent for Columbia Journalism Review. Nyhan received his B.A. from Swarthmore College and his Ph.D. from the Department of Political Science at Duke University.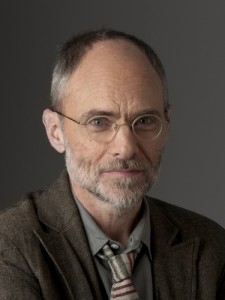 Peter Overby (Power, Money and Influence Correspondent, NPR)
Peter Overby covers power, money and influence for NPR. He was awarded an Alfred I. duPont-Columbia silver baton for his coverage of the 2000 campaign and the 2001 Senate vote to tighten the rules on campaign finance. The citation said his reporting "set the bar" for the beat.
Joining with NPR congressional correspondent Andrea Seabrook in 2009, Overby helped to produce Dollar Politics, a multimedia examination of the ties between lawmakers and lobbyists, as Congress considered the health-care overhaul bill. The series went on to win the annual award for excellence in Washington-based reporting given by the Radio and Television Correspondents Association.
Before coming to NPR in 1994, Overby was senior editor at Common Cause Magazine, where he shared a 1992 Investigative Reporters and Editors Award for magazine writing. His work has appeared in publications ranging from the Congressional Quarterly Guide to Congress and Los Angeles Times to the Utne Reader and Reader's Digest (including the large-print edition).

Lydia Saad (Senior Editor, Gallup)

Lydia Saad is Senior Editor of the Gallup Poll, one of three editors responsible for developing Gallup's presidential election surveys and ongoing national surveys dealing with the major political, social, and economic issues facing the nation. In that role she writes extensively for Gallup.com, and previously contributed to Gallup's weekly national news column distributed through the Los Angeles Times Syndicate.  She has a particular interest in pre-election polling and consumer confidence, and has presented important research on both subjects at American Association for Public Opinion Research (AAPOR) conferences. Lydia is co-author of Winning the White House, 2008 (Facts on File, 2009) and contributed to the 1996 and 1997 editions of Where America Stands (John Wiley and Sons).  Lydia earned her Bachelor of Arts in Political Science/Honors at Villanova University in 1986 and her Master of Arts in Political Science/Survey Research at the University of Connecticut in 1995. She worked for several years as a legislative aide in the Connecticut General Assembly before joining Gallup in 1992.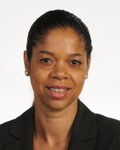 Fredreka Schouten (Reporter, USA Today)
Fredreka Schouten covers money and politics for USA TODAY. Schouten is a veteran journalist who has also covered Congress, national political conventions and presidential politics. Previously, she was national education correspondent for Gannett News Service. She is a former city editor of the Idaho Statesman in Boise, Idaho and a reporter and bureau chief with the Virgin Islands Daily News.

John Sides (Associate Professor, George Washington University)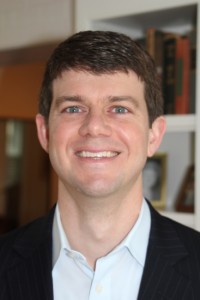 John Sides is associate professor of political science at George Washington University, and an expert on American and comparative political behavior. His current research focuses on political campaigns, the effects of factual information on public opinion, citizenship laws and national identity, and measurement equivalence. His work has appeared in the American Political Science Review, American Journal of Political Science, American Politics Research, British Journal of Political Science, Journal of Politics, Political Communication, Political Studies, Presidential Studies Quarterly, and Legislative Studies Quarterly. He helped found and contributes to The Monkey Cage, a political science blog.